Join MeetingOne & Carahsoft as we discuss the importance of audio conference security.
Presented By:
MeetingOne - Zach Catto, Enterprise Account Manager
Patricia Soto, Online Events Manager
Anthony Bell, Dev Ops Engineering
Carahsoft - John Sneed, Technical Team Lead AWS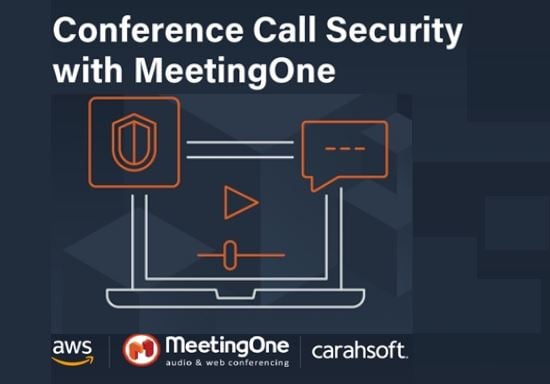 Watch now to learn the fears of unwelcomed participants snooping in on conference calls and how to prevent disastrous consequences.
In this video, the MeetingOne team partnered with Carahsoft AWS will discuss the importance of audio conference security. MeetingOne is a world-wide communications solution provider of web and audio conferencing products that meet strict regulatory standards to ensure your agency is protected.
In this 1-hour session subject-matter experts discuss:
How to secure access to your calls

Defining audio roles and privileges among participants

Ways to leverage in-call features with a powerful call control application

The importance of where your audio conferencing provider is hosted – how AWS makes a difference in the level of security
Access the recording now!